Zurfiz Mirror Effect Door Delivered in 7-12 working days
Made to measure available
Old to New Drawer Conversion Guide
Can't find your drawer size? That might be because standard drawer sizes have been updated. Use our guide to help you find the direct replacements.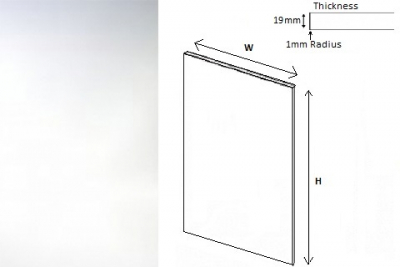 Description
Create an illusion of space in smaller kitchens. This high-quality Zurfiz Mirror Effect doors that are great accent pieces when installed as a feature design.
Ideal for an open, minimalist style that makes the most of pan drawers and sleek handle accessories.
Delivery
Made to measure
Delivery with in 7-10 working days